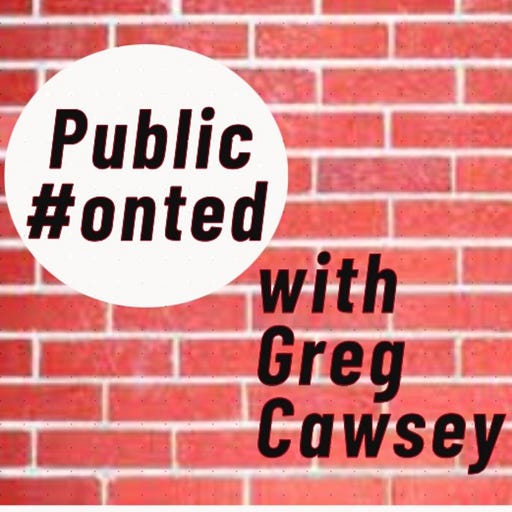 Aug 31 • 30M
Welcome Back Trifecta!
For people who support our public schools but want real talk about the issues they are facing. Everyone has an opinion, but few are without an agenda. Tackle today's hot button issues so you can get a balanced view to inform your own. New episodes weekly.
Today we will hit upon three topics for our back to school episode.  First, discuss the latest contract talks and the arbitration proposal by the government.  Next, a reminder for teacher's to check their privilege when back in class this fall. . Finally, will weigh in on the parents consent issue and discuss my post Love and Respect - We Can Do Both on the Public #onted newsletter last week. 
Public #onted is a reader-supported publication. To receive new posts and support my work, consider becoming a free or paid subscriber.