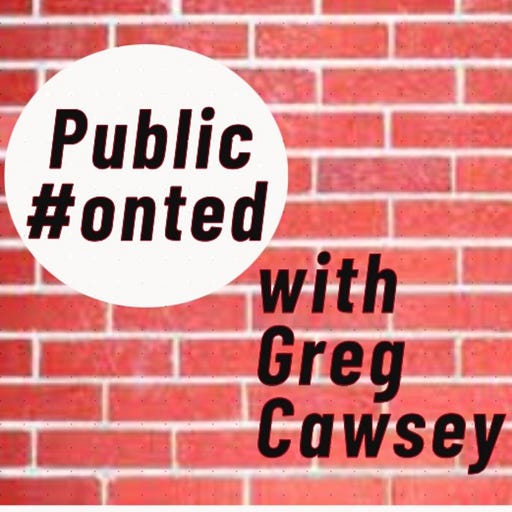 For people who support our public schools but want real talk about the issues they are facing. Everyone has an opinion, but few are without an agenda. Tackle today's hot button issues so you can get a balanced view to inform your own. New episodes weekly.
Air conditioning is the ask for many who experienced unseasonably warm weather in this  first week back to school. 
Well even governments have limits.  So how much would you give up in the next contract if all public schools in the province had air conditioning installed? 
In answering this question, Greg references previous post when many in Public #onted were screaming for HVAC during the pandemic.
Ted, also asks Greg about his first week observations.  Cellphones, steps and marking are the topics that garner commentary during what Greg calls the honeymoon period between teachers and their students.    
Public #onted with Greg Cawsey is a reader-supported publication. To receive new posts and support my work, consider becoming a free or paid subscriber. Paid subscribers receive access to full archives, podcast transcripts.